Welcome to the Azure Striker Gunvolt Wiki
You can find everything about the Azure Striker games here and join the community in our Chat!
Please consider reading our Rules to understand our standards and visit the Samples to understand how to create new pages (not necessary if you're already experienced with Wikia Editing).
The community is always growing, and with your help it can turn into the ultimate knowledge website of the Azure Striker Franchise. Remember to always be nice, and feel free to edit!
Watch the Community Portal to see what pages in the Wiki requires Editing
---
Featured Article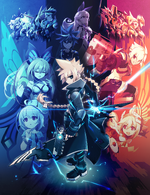 Azure Striker Gunvolt: Striker Pack
is a compilation with both games from the Main Series,
Azure Striker Gunvolt
and
Azure Striker Gunvolt 2
. It was released in Japan on August 25, 2016 in Japan, and in North America on October 4, 2016. There is currently no known European/PAL release date. It includes the first two games in the series, including a new song by
Joule
and
Lola
, and, for the first game, all the Steam content, such as missing dialogue.
For full article see here
---
News
20/05/2017:
Inti Creates announces both the Switch version of
Azure Striker Gunvolt: Striker Pack
and
Mighty Gunvolt Burst
, a sequel to
Mighty Gunvolt
!
02/09/2017:
Azure Striker Gunvolt: The Anime
releases worldwide!
02/01/2017:
The official release date of
Azure Striker Gunvolt: The Anime
is revealed as 9th of February, 2017. Alongside the announcement is a new trailer, an official website for the OVA and the reveal of English voice actors.
09/27/2016
:
Azure Striker Gunvolt 2
releases worldwide!
07/03/2016
: At Anime Expo 2016 in Los Angeles, Inti Creates announced the North American release date for the physical Azure Striker GUNVOLT Striker Pack, which includes 
Azure Striker Gunvolt
 and 
Azure Striker Gunvolt 2
, to be September 30, 2016. In addition, Inti Creates announced an Azure Striker Gunvolt anime OVA (Original Video Animation) to be released in December 2016 for digital release. The short is set to be directed by Yoshinori Odaka, written by Shigeru Murakoshi, with key animation done by Koudai Kawase.
---
Affiliations
• God Eater Wiki • MMKB •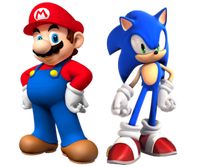 Platformer Games
Go to these sites for info or for help with your own wiki!
Azure Striker Gunvolt • Banjo-Kazooie • Broforce • Cave Story • Code: Hardcore • Conker • Crash Bandicoot • Cuphead • Donkey Kong • Drawn to Life • Epic Mickey • Freedom Planet • Geometry Dash • Jak and Daxter • Kirby • LittleBigPlanet • Mario • Mega Man • Metal Slug • Metroid • Mighty No. 9 • Oddworld • Ratchet & Clank • Rayman • Shantae (and WayForward games) • Shovel Knight • Sly Cooper • Sonic • Spyro the Dragon • Tearaway • Yooka-Laylee
Want your community included? See how!

Ad blocker interference detected!
Wikia is a free-to-use site that makes money from advertising. We have a modified experience for viewers using ad blockers

Wikia is not accessible if you've made further modifications. Remove the custom ad blocker rule(s) and the page will load as expected.