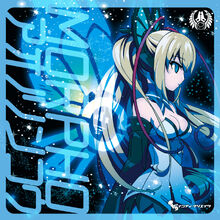 Azure Phosphorescence is the name of the Vocal Track for Azure Striker Gunvolt by Inti Creates.
It is one of eight OSTs made for the games, the others being "The Armed Blue Gunvolt Official Soundtrack", "Justice Rage", "Admiration to Peace", "Lazy Kingdom", "Armed Blue Gunvolt: Claw Soundtrack", "Into the Blue" and "Electro Rotation".
Azure Phosphorescence is the track that contains all the songs sung by Lumen over the course of the game.
It is currently for sale on Steam as a DLC add-on for the PC version of the game, or a standalone physical copy can be purchased from Fangamer. It is one of the two soundtracks currently available outside of Japan, alongside the Armoured Blue Gunvolt Official Soundtrack.
Tracklist
Edit
Beyond the Blue
Nebulous Clock
Rouge Shimmer
Pain from the Past
Azure Door
A Zip to the Moon
Scorching Journey
Reincarnation
References
Edit
Ad blocker interference detected!
Wikia is a free-to-use site that makes money from advertising. We have a modified experience for viewers using ad blockers

Wikia is not accessible if you've made further modifications. Remove the custom ad blocker rule(s) and the page will load as expected.