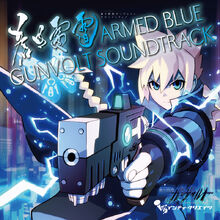 The Armed Blue Gunvolt Official Soundtrack is the OST of the game Azure Striker Gunvolt by Inti Creates. It is one of many soundtracks made for the series, with the other Azure Striker Gunvolt one being Azure Phosphorescence, and it and Azure Phosphorescence are also the only ones available outside of Japan.
This CD contains the majority of music made and used for the game, except for the (full) vocal tracks, which are in Azure Phosphorescence instead. It also contains the melody for the Sakurazaki Car CM mentioned in the game's "Talk Room".
This soundtrack was localised and released via FanGamer. It comes in a folded cardboard case instead of a jewel case. 
References
Edit